About Us
Welcome HR Professionals, to Lynchburg Regional SHRM, Inc (#0146)
If you are:
a human resource professional in a small to large-size organization;
an individual working in a small business with HR as one of your many responsibilities;
working in an organization that provides products and services to the HR community;
an attorney specializing in HR related law;
or a student with aspirations of working in HR,
then, Lynchbrug Regional SHRM is the professional association for you!
Lynchburg Regional SHRM is the voice of the HR profession, serving the Region 2000 area, which includes: Lynchburg City, the Town of Bedford, Bedford County, Campbell County, Amherst County and Appomattox County.
This chapter is an affiliate member of SHRM, Society for Human Resource Management. The Society for Human Resource Management is a non-profit individual membership association for human resource professionals. Our mission is to provide leadership and support for the growth and development of the human resources profession. Lynchburg Regional SHRM serves it members by providing a wide range of educational programming and activities that allow members to develop expertise in the functional areas of Human Resource Management.
Please review the list of upcoming monthly meetings and send your RSVP to Lauren Metz, Chapter Secretary, at lmetz@u1source.com.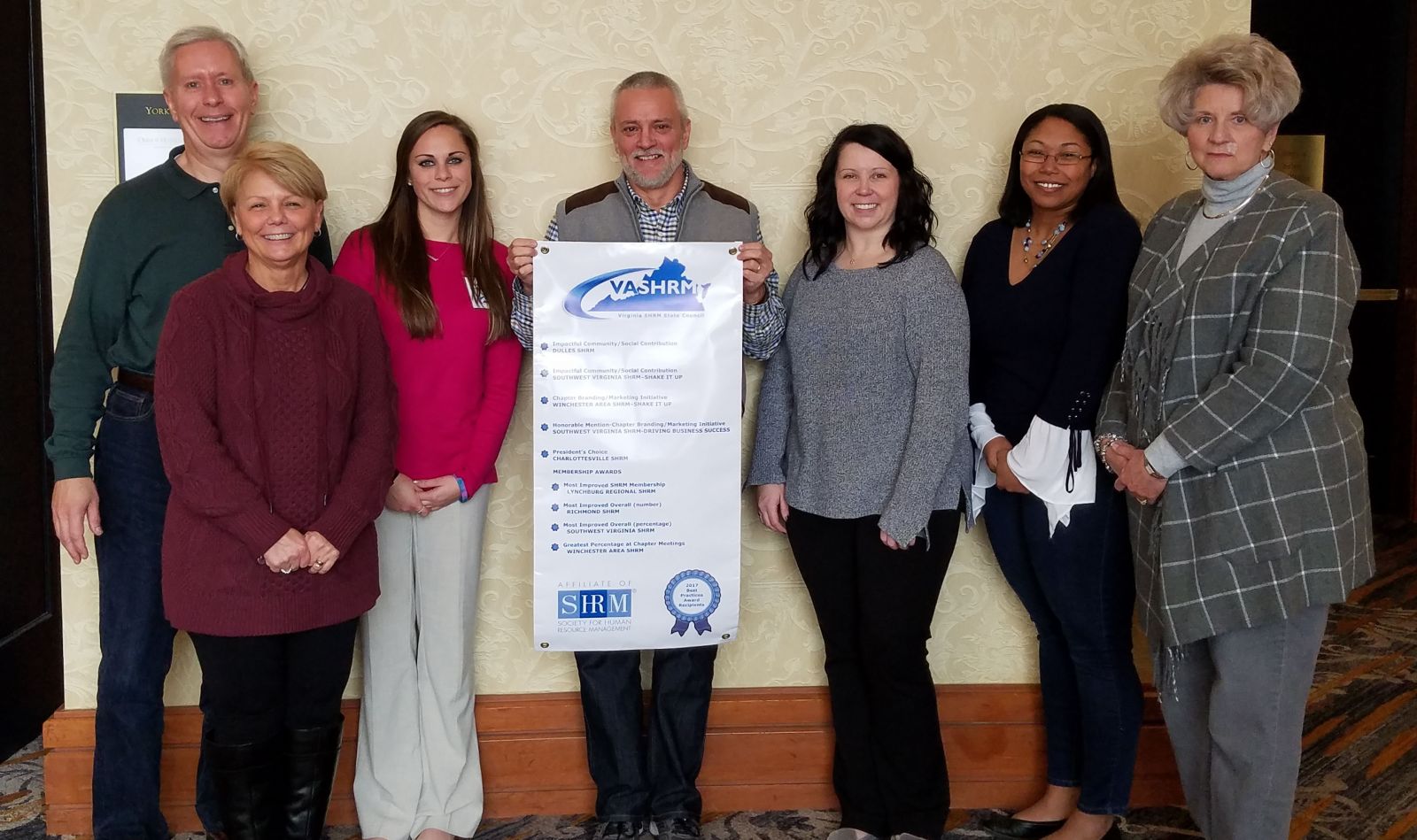 Congratulations to the Lynchburg Regional SHRM Chapter for being recognized at the 2018 VA SHRM Leadership Conference for the greatest percent increase in new members of the 19 total state-wide chapters.
If you haven't already, be sure to like us on Facebook by clicking on the icon!