Event Details
July Chapter Meeting: Taking the Emotion out of Emotional Disabilities (RANE Joint Meeting)
| | |
| --- | --- |
| Date: | July 14, 2022, 11:00am – 1:00pm |
| Organizer: | Lynchburg Regional SHRM Inc. |
| Location: | Legacy Wealth Management Group Auditorium - 1971 English Tavern Rd, Lynchburg, VA 24501 |
| Price: | $15 for Members and $20 for Guests |
| Event Type: | |
| iCal link | |
Click here to view the meeting presentation.
Schedule: 11:00 am - 11:30 am Networking
11:30 am - 11:55 am Business Meeting
12:00 pm - 1:00 pm Presentation
Topic: Windmills Part II
Program Abstract:
Many organizations would like to employ persons with disabilities but find that fears, biases and myths create barriers in the hiring process. The Windmills training program focuses on attitudes and human factors, while addressing concerns including legal requirements and accommodation. This presentation will review and discuss how Windmills trainings have served as an important and effective business engagement tool for educating leaders within private and public sectors resulting in the establishment of collaborative partnerships, increased employment opportunities for Individuals with Disabilities, and an increase in success employment outcomes for Individuals with Disabilities.
Presentation Summary:
"Windmills" is a high-impact, changing the perception of disability training curriculum consisting of 12 modules that use participation and discovery as learning vehicles, and which has a proven history of assisting those with and without disabilities to better understand the culture of disability in the workplace. It is best defined as an employer-employee training tool designed to change attitudinal barriers and create a new perspective on the unique abilities of individuals.
Detailed Description:
WINDMILLS is based on the concept that attitudes about persons with disabilities are instrumental in forming behaviors toward individuals with disabilities. If supervisors change the attitudes they have about persons with disabilities, they will be more open to changing their own behaviors.
The modules primarily consist of exercises relevant to the everyday world of work to which participants can relate and then remember on the job. The new "Windmills" program also incorporates language and requirements of the Americans with Disabilities Act Amendment Act ADAAA.
As an employer-employee awareness program, WINDMILLS has expanded from a Human Resources' and Administrators' program to include all levels of employment in:
For-profit and corporate businesses
Non-profit organizations
Government agencies at the local, state, and national levels
Advocacy groups
Academic institutions from elementary through post-secondary
TAKING THE EMOTION OUT OF EMOTIONAL DISABILITIES
DESCRIPTION:
This module is a review of practical applications on the job when working with people with emotional disabilities.
It introduces the concept that persons with emotional disabilities are as able to perform on the job as persons without emotional disabilities.
OBJECTIVES:
To demonstrate that employers are more effective at brainstorming reasonable accommodation ideas for persons with physical and sensory disabilities than they are for persons with emotional disabilities
To explore the effects of employers' reactions to emotional disabilities
To provide a way for employers to consider reasonable accommodations for persons with emotional disabilities in an emotionally neutral environment
Speaker: Nate Mahanes, Society of Human Resources Management
Nate Mahanes is the Director of Dual Membership Operations & Service for the Society of Human Resource Management (SHRM) where he leads the operational and relationship management for the SHRM Dual Membership Release (DRM) program. Nate also serves as the senior account and relationship manager for the SHRM Chapter and State Council Dual Membership Release distribution channel, providing a single point of contact for issue resolution, process optimization and program improvement and strategy.
Prior to coming to SHRM Nate worked as a Business Development Manager for the Virginia Department for Aging and Rehabilitative Services (DARS) where he served as liaison to the business community in order to promote awareness, increase education, and develop public/private partnerships related to disability employment.
Nate received the Virginia Community College System Chancellor's Award for Excellence in Workforce Development and was recognized as one of Lynchburg Business Magazine's "Top 20 Under 40." He has also served on the board of directors for the Lynchburg Regional Chapter of the Society for Human Resource Management since 2015 and in December 2021 assumed the role of Director of Membership for the Virginia SHRM State Council. Nate also serves on the Central Virginia Workforce Development Board and coordinates activities for the Resource Access Network for Employers (RANE).
Nate is a native of Lynchburg Virginia where he lives with his wife Rebecca and their dog Nala.


Certification:
Approved for SHRM Credit (1.00 PDC Credit Hour)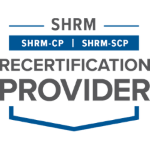 Approved for HRCI Credit (1.00 "General HR" Credit Hour)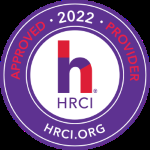 Sponsors:
Blue Ridge Scientific Transport

Click here for a quick overview of Blue Ridge Scientific's services!