Event Details
October Chapter Meeting: Case Studies in Employment Law - 2022
| | |
| --- | --- |
| Date: | October 13, 2022, 11:00am – 1:00pm |
| Organizer: | Lynchburg Regional SHRM Inc. |
| Location: | Legacy Wealth Management Group Auditorium - 1971 English Tavern Rd, Lynchburg, VA 24501 |
| Price: | $15 for Members and $20 for Guests |
| Event Type: | |
| iCal link | |
Registration: Click here to register for the event!
Schedule: 11:00 am - 11:30 am Networking
11:30 am - 11:55 am Business Meeting
12:00 pm - 1:00 pm Presentation
Topic: Case Studies in Employment Law - 2022
The Case of the Boomer
a. Age Discrimination
The Case of the Overworked Distributor
a. Fair Labor Standards Act
b. Independent Contractor vs. Employee
c. Title VII Discrimination
The Case of Gender Dysphoria
a. Sex Discrimination
b. Gender Identity Discrimination
The Case of the Griping Employee
a. National Labor Relations Act
Learning Objectives:
This presentation is designed to allow members to analyze fact scenarios, recognize the legal issues, and learn about the following areas of employment law:
1. Age discrimination
2. Wage and hour rules and the distinction between independent contractors and employees
3. Discrimination based on sex and gender identity
4. Rights of employees to discuss issues with their employment on social media.
Speakers: John Falcone and Luke Malloy, III - Petty, Livingston, Dawson & Richards Law Firm
John Falcone has been a trial lawyer since 1978, when he began his career as a prosecutor in the Lynchburg Commonwealth's Attorney's Office. When he left that office in 1980 to enter private practice, he had attained the rank of Deputy Commonwealth's Attorney and gained extensive jury trial experience. Since entering private practice, he has extensive experience representing plaintiffs and defendants in the Federal and State courts of Virginia, as well as in appellate courts.
John now handles civil litigation matters, employment law, and media law issues. His employment law practice includes counseling management, litigation services, and handling employment claims with administrative agencies such as the Equal Employment Opportunity Commission, the Virginia Employment Commission, and the U.S. Department of Labor. Some of the many employment issues he handles include discrimination, harassment, retaliation, wrongful discharge, noncompetition disputes, wage and hour claims, breach of contract, and employee benefits. John also assists employers with the preparation and revision of employee handbooks, employment contracts, severance agreements, noncompete agreements, and other forms of planning designed to avoid employment disputes. To keep his clients informed, John also regularly updates PLDR's Employment and Labor blog concerning recent developments in employment law.
John's media law practice includes the representation of newspapers, radio stations, and television stations. He assists clients with Freedom of Information Act issues, subpoenas to reporters, and defamation claims. He also represents television stations seeking to obtain access into courtrooms for their video cameras and audio recording equipment. His representation of the Virginia Association of Broadcasters for many years has involved court appearances in many courts throughout Virginia, including trial and appellate courts.
---
Luke Malloy is a native of Amherst County, however he attended law school and began his legal career in Charleston, South Carolina. During his time in Charleston, Luke gained extensive trial experience while serving the community as an assistant public defender with the Charleston County Public Defender's Office. Luke later entered private practice representing injured parties throughout the state of South Carolina. Before attending law school, Luke earned his B.A. at James Madison University. While his passion is trial work, Luke understands that it is often best to settle matters without the need for litigation. Whether he is in or out of the courtroom, Luke fights zealously to achieve the best results for his clients.

Since returning to Virginia, Luke has been admitted to the Virginia bar and is admitted to practice before the Federal District Courts of the Eastern and Western Districts of Virginia. He is a member of the Virginia, Lynchburg, and South Carolina Bar Associations. His focus is litigation, representing both plaintiffs and defendants in a variety of matters. Luke spends his spare time at his family's residence in the mountains of Amherst County, where he enjoys fishing and hiking.
Certification:
Approved for SHRM Credit (1.00 PDC Credit Hour)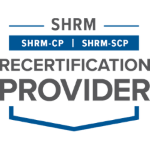 Approved for HRCI Credit (1.00 "General HR" Credit Hour)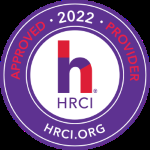 Sponsor: USI