Event Details
August Chapter (BREAKFAST) Meeting: Diversity, Equity, and Inclusion in 2022 - Where are we?
| | |
| --- | --- |
| Date: | August 11, 2022, 7:30am – 9:00am |
| Organizer: | Lynchburg Regional SHRM Inc. |
| Location: | Legacy Wealth Management Group Auditorium - 1971 English Tavern Rd, Lynchburg, VA 24501 |
| Price: | $15 for Members and $20 for Guests |
| Event Type: | |
| iCal link | |
Registration: Click here to register!
Schedule: 7:30 am - 7:45 am Networking
7:45 am - 8:00 am Business Meeting
8:00 am - 9:00 am Presentation
Topic: Diversity, Equity, and Inclusion in 2022 - Where are we?
With tensions around minority rights on the rise, our nation is engaging in widespread discourse on bigotry, bias, diversity, and inclusion. More than ever an equitable and respectful work environment is a business necessity. With training on U.S. employment laws and an open conversation about harmful perceptions, you can build a culture of respect even as the world seems more divisive than ever.
The following topics will be addressed:
Federal and State discrimination laws
How bias happens in the workplace, with case examples
HR's role in preventing issues
Learning Objectives:
After this session, attendees should be able to:
Understand the Federal and Virginia definitions of discrimination, including recent changes.
Identify biases that can lead to workplace discrimination.
Create a plan to update policies and procedures that may lead to discrimination.
Speakers: Patrick Bolling and Leah Steigler, Woods Rogers
Leah Stiegler
Labor & Employment Practice
lstiegler@woodsrogers.com, (804) 956-2050
Leah advises employers on compliance with employment laws and defends actions before agencies including the EEOC, DOL, and NLRB. Leah has substantial federal trial experience, conducts workplace and board training sessions, and guides managers through workplace investigations. Leah's workplace training sessions cover topics such as implicit bias, discrimination, harassment, FMLA/ADA concerns, FLSA/wage and hour obligations, and documentation and discipline.
Patrick Bolling
Labor & Employment Practice
pbolling@woodsrogers.com, (434) 455-9129
Patrick Bolling solves workforce issues in collaboration with human resource professionals and other company leaders. He helps his clients make day-to-day employment decisions, design and implement fair and effective employment policies, contracts and handbooks, conduct workplace investigations, and prevent disputes from becoming litigation. Patrick's additional experience in transactional business matters allows him to offer depth and context to decision-makers beyond the employment setting.
About Woods Rogers Vandeventer Black PLC:
Woods Rogers Vandeventer Black combines the forces of Woods Rogers, founded in Roanoke in 1893, and Vandeventer Black, established in Norfolk in 1883. The new firm continues to promote the original firms' principles of mutual respect, community leadership, and unwavering dedication to client service.
The Labor & Employment practice team is dedicated solely to representing businesses and corporate management. Our attorneys work with companies ranging from start-ups to Fortune 500 companies. We help employers find solutions to workplace issues. For more information, visit wrvblaw.com.
Certification:
Approved for SHRM Credit (1.00 PDC Credit Hour)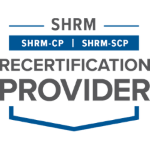 Approved for HRCI Credit (1.00 "General HR" Credit Hour)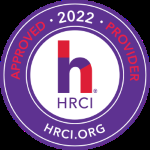 Sponsors: Sponsorship for this meeting is available.