Event Details
May Chapter Meeting: Creating a Culture of Thriving Teams
| | |
| --- | --- |
| Date: | May 12, 2022, 11:00am – 1:00pm |
| Organizer: | Lynchburg Regional SHRM Inc. |
| Location: | Legacy Wealth Management Group Auditorium - 1971 English Tavern Rd, Lynchburg, VA 24501 |
| Price: | $15 for Members and $20 for Guests |
| Event Type: | |
| iCal link | |
Registration: Click here to register!
Schedule: 11:00 am - 11:30 am Networking
11:30 am - 11:55 am Business Meeting
12:00 pm - 1:00 pm Presentation
Topic: Creating a Culture of Thriving Teams
Learning Objectives
Increase Emotional IQ to enhance team cooperation
The power of using personality assessments to create a deeper self and other's awareness in workplace.
Improve strained communication among co-workers
Creating an environment of connection, collaboration, and commitment
Tools for managing stress in the workplace
Strategies to deal with work stress day-to-day
Developing healthy work environment for your teams
Leading with the whole person in mind
Speaker: Jen Rowland, Leadership Training and Consulting
Jen Rowland is a Licensed Professional Counselor, National Certified Counselor, Certified Life Coach and Certified Behavioral Consultant. She has been in practice since 2003. In 2009, Jen opened her own successful private practice. During the last 18 years, she has taught numerous classes in relieving anxiety, depression, improving relationships, successfully parenting, and faith-based studies. She has also supervised and mentored many other counselors to help them obtain their licensure and open their own private practices.
Before entering counseling, Jen taught elementary school in the Clark County School District in Las Vegas, Nevada. This is where she realized that before one can really thrive as a student in school or in life, he/she needs to be able to manage what life throws at them. Thus, her career shifted to counseling; to offer people tools and support to thrive in the most challenging of life situations.
Jen is passionate about helping people find freedom from being fenced in from life's pressures, the feelings of being defeated, negative thinking patterns, poor habits, broken relationships, work stressors, and a Covid pandemic.
During this last two years, Jen has been in the trenches helping many navigate the challenges that pandemic had placed on them personally and professionally. Now she is using her extensive training and experience to empower businesses and their teams to overcome the residual impacts of the pandemic.
Jen's recovery strategy focuses on building a self and other's-awareness, effective communication strategies, stress management tools, and resilience training. These foundational principles strengthen business owners, HR directors and managers to rebuild their teams. Ultimately, Jen works with forward thinking companies who are willing to invest in the resiliency of their teams, and therefore see the dividends of increasing their bottom line.


Certification:
Approved for SHRM Credit (1.00 PDC Credit Hour)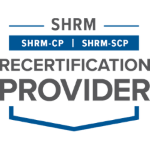 Approved for HRCI Credit (1.00 "General HR" Credit Hour)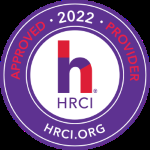 Sponsors:
Central Virginia Community College