Event Details
April Chapter Meeting - Active Shooter Preparedness
Date:
April 11, 2019, 11:00am – 1:00pm
Organizer:

Lynchburg Regional SHRM Inc.

Location:

The Kirkley Hotel
2900 Candlers Mountain Rd, Lynchburg, VA 24502

Price:

$15 for Members and $20 for Guests

Event Type:
iCal link
Speaker: Kevin Schmitt, Impact2Lead Defense Solutions
Topic: Active Shooter Preparedness and Response
Understanding situational awareness, recognizing personal and everyday items as weapons and using techniques in defending yourself and the workplace against potential lethal threats.
Certification: SHRM - Approved HRCI - Approved
Speaker BIO:
Kevin Schmitt is the president of the Impact Defense Solutions division of Imact2Lead. He is a retired Captain with the accredited Campbell County Sheriff's Office in Virginia.
Kevin was hired as a deputy to the Campbell County Sheriff's Office in February of 1987. He retired December 31, 2015 with nearly 29 years of service but remains with the Sheriff's Office part time as a tactical and training consultant.
In 1989 The Sheriff's Office formed the Special Response Team (SRT) and Kevin was appointed as one of the first members. While full time, Kevin was involved in over 98% of all SRT/SWAT calls for the Sheriff's Office. He has been awarded 2 Medals of Valor and four Distinguished Service Awards for actions during tactical and field operations.
In 1998 he was appointed as Team Leader of SRT/SWAT. In 2004 he was appointed to Captain and served as the Commander of the Field and Special Operations which includes the Law Enforcement Division and Special Response Team.
Kevin has been a firearms instructor since 1995 and is still a firearms instructor for the Sheriff's Office (part time) and a lead Range Master for the Central Va. Criminal Justice Academy. He developed the Sheriff's Office reality-based training where it is stressed not only to survive potential lethal encounters but to win them. He is a tactical handgun, patrol rifle and select fire rifle Instructor and has received advanced training in responding to terrorist bombings from New Mexico Tech.
Kevin is also a Defensive Tactics instructor for the Academy as well as a mixed martial artist.
One of Kevin's many duties as Captain of Field Operations for the Sheriff's office was to try and foresee any potential crisis and have a plan in place for an entire county. Also important was having his personnel aware of the plan and trained in what to do in a moment's notice.
Kevin now takes his years of experience in crisis management and tactical training and speaks and consults with businesses, organizations and places of worship on how they too can identify crisis, prepare for and react to events from a utility failure to an irate customer to an active shooter.
Sponsor: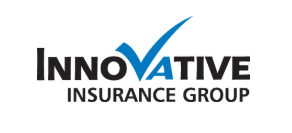 Click Here to register to attend this meeting.